Business Process Management
D4iS Solutions Education Services Presents
Tactical BPM
120 Promenade du Portage *More dates added!*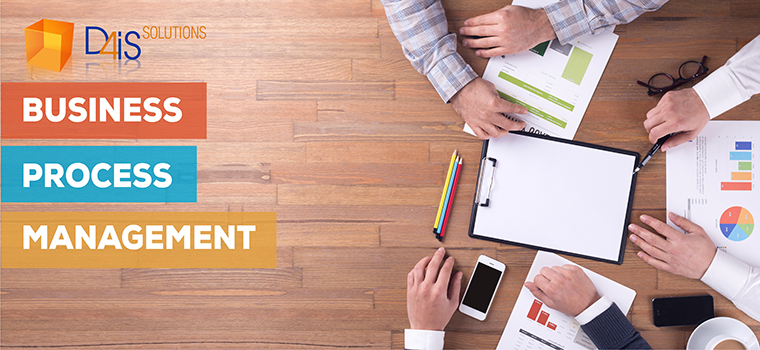 "Tactical BPM" is the foundational course for those starting their BPM journey. It is a practical introduction to the world of Business Process Management which considers process modeling only one aspect of managing processes overall. This is BPM in the context of Business Architecture, a unique way to look at BPM.
If you're just starting your BPM journey or looking to understand "modeling" versus "management", this is the course for you. It introduces BPM as management discipline in the same way that there are disciplines for managing risk, projects, human resource and finance administration. Architecturally, it situates BPM in the business domain alongside other aspects of the business such as Legislation, Policy, Service and Organizational design. This course, sets the tone for other Business Architecture courses offered by D4Is Solutions.
Participants will learn about the history of BPM, and the key concepts, terms, methodologies, techniques, and governance of business processes. It equips participants with an overview of the full process lifecycle from discovery, to modeling, analysis, design, monitoring, transformation and retirement, and provides insight into organizational aspects of process classification, leveling, process operating models, process governance, planning and business transformation through process management.
Course outline:
Overview & History
BPM within the broader Landscape
Classifying Business Processes
APQC PCF
Introducing the BPM Lifecycle
Process Modeling
Process Discovery – Phase A
Process Analysis – Phase B
Process Design and Improvement – Phase C
Process Realization and Implementation – Phase D
Process Monitoring – Phase E
Process Retirement – Phase F
Process Transformation
Business Process Operating Models
Governance and Planning Aspects
Unique value of course:
A balanced combination of theoretical and practical knowledge
Actionable insight into BPM and its role in improving business performance
An appreciation of what is needed to become a process managed enterprise
An appreciation of process best practices and classification
Insight into the learning path for future BPM courses
You will learn about the practices and the techniques that are making business process management a much needed approach to solving business problems and improving organizational performance. Group exercises will be used to deepen the understanding of key concepts through a real-world case study.
This course is a must for anyone who aspires to understand the part that processes play within an organization's operations and their contribution to overall business performance. It's designed for business leaders, business analysts, business architects, project managers and anyone involved in process improvement and the modeling of process solutions. This course creates the foundation for all other courses in the BPM learning path and curriculum. It establishes a common language and the foundational knowledge for the other courses in the BPM curriculum.
Understand the basic principles of BPM
Understand the role BPM plays within the broader context of Business Architecture
Become familiar with the key terms and concepts in BPM
Learn the major techniques for realizing BPM
Develop and appreciation for governance and planning aspects
BPM Practitioners
Business Leaders
Executives
Business Analysts
Business Process Analysts
Business Process Managers
Project Managers
Business Architects
Process Improvement Team Members
Line of Business Managers and Supervisors
Tactical BPM – Basic Training BPM-T-B4-01
Cost: $850 (Beverages and lunch included).
3 or more registrations at one time: $650 per participant.
120 Promenade du Portage, Gatineau
Sign up below!
Coming soon from D4iS:
Strategic BPM –  A modellers Introduction
Operational BPM – For the Business Person
Introduction to Public Sector Reference Models
Introduction to GSRM
BPMN in Sparx
UML in Sparx
Coaching & mentoring
Under Dr Rossi's expert stewardship, our team can provide personalized support, guidance and mentoring through the crucial stages of process discovery, design and change implementation. Our experts use a disciplined and systematic approach to the adoption of process management practices within your organization, underpinned by strong directional leadership.
We can also provide on-demand coaching support to senior executives and program leaders to ensure the 'right' projects are conceived, initiated effectively and continually monitored throughout the process transformation lifecycle.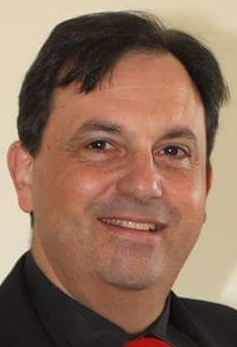 Training
Dr Rossi oversees the design and delivery of a curriculum spanning all aspects of BPM. Choose from formal classroom delivery of highly-structured content, or seminars and workshops where practical application is emphasized, all options are tailored to the specific needs of your enterprise. Dr Rossi's expert team will work with stakeholders and key personnel to devise a workshop or series of training sessions that address your business objectives and target organizational state. Training can be based on existing formal courses or customized specifically for your team or organization.
Our team can guide you in activities such as:
Devising new process-centric business operating models
Process optimization and improvement
Establishing BPM programs and/or a BPM CoE
Process governance and management
Removing barriers and constraints
Resolution of bottlenecks
Establishing success metrics and evaluation criteria.
Our team consists of professional trainers with decades of experience delivering training to Fortune 500 companies in verticals such as banking, insurance, finance, telecom, aerospace, technology and defense.
Training courses
D4iS offers training at three different levels of practicality (Practical Level or PL): Operational, Tactical and Strategic. The PL is indicated in the name of the course with an O, T or S. There are also 3 levels of expertise (EL): 01-29 is Introductory, 30-69 is Intermediate and 70-99 is Advanced.
Within the BPM service line the following courses are available (those still under development are indicated with an asterisk):
Operational courses
These courses offer experiential training from introductory to advanced topics, covering practical challenges such as organizing effective workshops for process discovery, setting up a governance structure for processes and performing business transformation. They are based on over 40 years of practical experience from one of our leading BPM experts, John Jeston.
BPM-O-B4-01: A Structured Approach to BPM Project Success – using the 7FE Framework (3 days)
BPM-O-B4-02: How to Ensure BPM Sustainability and Achieve High Performance Management (2 days)
BPM-O-B4-03: Why you need Process Stewards and how they Add Value ( 1 day)
BPM-O-B4-04: How to manage successful BPM projects and programs (1 day)
BPM-O-B4-05: Beyond Business Process Improvement, On To Business Transformation. (1 day)
BPM-O-B4-06: Process Awareness Workshop Overview (2-4hrs)
Tactical courses
At the tactical level BPM is centered on analysis practices, and managing the complete process lifecycle including how to best organize and catalogue your organizational processes. It provides an overview of BPM as management discipline and situates it in the business domain alongside other aspects of the business such as Legislation, Policy, Service and Organizational design.  It sets the tone for other Business Architecture courses offered by D4iS at the Strategic level.
We have the following offerings:
BPM-T-B4-01: Tactical BPM – Basic Training (1 or 2 days)
BPM-T-B4-30: Tactical BPM – Intermediate Training (1 or 2 days)*
BPM-T-B4-70: Tactical BPM – Advanced Training (1 or 2 days)*
Strategic courses
Our strategic level courses are focused on more advanced analysis techniques such as process simulation, process automation and process modeling. These techniques involve recognizing and focusing on the important characteristics of processes and situating them within the broader field of Business Architecture.
Many of these courses involve modeling and an associated modeling tool so are product-centric.
BPM-S-B4-01: Strategic BPM – Basic Training (1 or 2 days)*
BPM-S-B4-02: Sparx Enterprise Architect Business Process Modeling (1 day)
BPM-S-B4-03: Introduction to Process Modeling with BPMN (1 day)*
BPM-S-B4-30: Strategic BPM – Intermediate Training (1 or 2 days)*
BPM-S-B4-70: Strategic BPM – Advanced Training (1 or 2 days)*
Consulting
At a strategic level, our team, led by Dr Rossi, can provide you with a wide range of senior leadership and technology consulting services based on a diverse public and private sector consulting background combined with a broad experience in information management and technology domains spanning several decades.
Our people are experienced in all aspects of corporate management, corporate services, IT strategy development, IT planning and IT systems architecture analysis and auditing within private sector, central agency, and multi-disciplinary projects in the fields of business analysis, business operations, information management, business systems,  and KPI definition and measurement, for small to very large transformation projects.
We have extensive experience in working with the Government of Canada, guiding BPM adoption in ESDC, INAC, CBSA, and other departments and we bring this experience to bear within the context of your needs and your goals.
Speaking
Our team has been speaking internationally at conferences and executive information sessions for decades. Topics have included all areas of BPM, business transformation, the digital and mobile workplace, digital transformation, service orientation, cloud and XaaS adoption, and other specific topic areas driven by client requests. Speaking engagements can span from brief 1 or 2 hour sessions to several days or weeks.