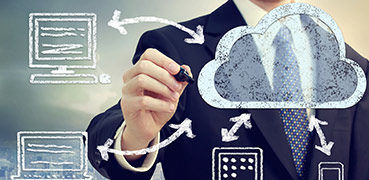 Overview
An organization must be able to get the most from their investment in information technology. To do this, it must use a reliable partner who understands the needs of policy makers and the challenges associated with integration of operational data.
D4iS Solutions intervenes throughout the project life cycle integration and data management. Whether it be enterprise architecture, design, data warehouse, data management and/or data integration, D4iS Solution has a team whose services are focused on the specific needs of the company. It also ensures that knowledge is transmitted efficiently, offers flexible support options and offers its  expertise in the field of management to its customers.
By offering a turnkey service, D4iS Solutions ensures that the delivery of the company is impeccable, which is reflected in the implementation of flexible and scalable business intelligence solutions.
The Company
D4iS Solutions is a Canadian leader in the areas of implementation of Business Intelligence (BI), Enterprise Architecture (EA) and ERP SAP solutions. As a company focused on innovation, with extensive experience, leading expertise and recognized partners around the world, we apply evolutionary strategies based on technologies and our own methodology that are perfectly blended together, in order to provide best management solutions to our customers.
 D4iS Solutions Inc. has been providing computer consulting services to public and private sectors since 1999. Since then, the D4iS Solutions team, consisting of project managers, architects, analysts, integrators and developers, offers sophisticated solutions tailored to our clients.
 With offices in Montreal and Gatineau / Ottawa and a growth of over 89% of its turnover in 2013, D4iS Solutions now has an office in Paris.
Métho D4iS
Our methodology of implementation is the cornerstone of our success and the approach we recommend to our customers. It facilitates improved project management and leads to the achievements of project's objectives
Our methodology helps the installation, analysis, design, construction, testing, implementation and especially helps with the documentation of all integration solutions.
MéthoD4iS + was designed specifically for the development and implementation of data integration solutions and is based on best market practices.